rain, '92 line, asian.
Content not mine
unless otherwise stated.
Credits to owners.
twitter
//
Graphics
BEAST directory
Fancams
TV Show
//
Radio Show
Eng Subs
//
DVD Cuts|Full

Updated Tag
가요대축제, 가요대전, 가요대제전
B2UTY(s)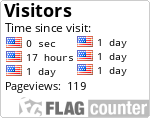 counter since 120826
You came to me like a dream, this dream filled with happiness, so sweet like honey
You casted a spell on me (Being with you) I was always nervous
That everything in front of me would disappear when I woke up
You tightened my heart, I was nervous all along
Because I have you I'm in pain My dream girl Every day and night without a break
You are like a thorn (holding you in my embrace) knowing that I'll get hurt in the process
You`re my dream girl I can't stop
More and more I'm falling deeper into you baby
It feel like you are going to melt any second, you are hotter than the sun
Your aroma spreads around my body like poison, is this what addiction is like?
So I can't escape, so I can't reject
It feels like I'm locked up inside you
Because I have you I'm in pain My dream girl Every day and night without a break
You are like a thorn (holding you in my embrace) knowing that I'll get hurt in the process
You`re my dream girl I can't stop
More and more I'm falling deeper into you baby
Girl, you're so hypnotizing, Here and there
you hold me and shake me around, in front of me you are
like the sharp flower, roses, so beautiful I'll go blind
Woo Woo Woo You know that I love you, I love you
Woo Woo Woo You know that I'll always be with you
Because I have you I'm in pain My dream girl Every day and night without a break
You are like a thorn (holding you in my embrace) knowing that I'll get hurt in the process
You`re my dream girl I can't stop
More and more I'm falling deeper into you baby
CREDITS: Soribada (KR); simpleandpink @ B2STRISING (ROM); YONGISM @ B2STRISING (TRANS)